I wanted to share some of my first attempts at making ATC's. Why embarrass myself like this? Why not, its a great way to see how my art has progressed these past 6 months and maybe it will give others who are just starting out the confidence to give it a try. I know I was very overwhelmed when I fist began my journey. Luckily I found some great groups and made new friends who have been a blessing to me.
This is the very first ATC I made. It was nothing more then a playing card covered with an image from a magazine. I then added a quote I printed from the computer along with some ribbon and a real shell at the bottom. I didn't have any paints so I used nail polish to give it some sparkle.
This one was my first 4x4 for a swap after joining my first yahoo group. The background is just a plain brown paper bag. Working on a larger scale was fun!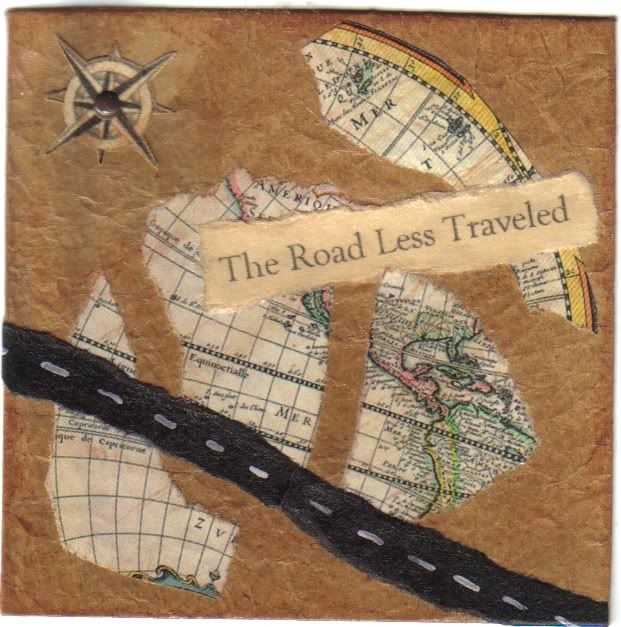 And here is a small slideshow of some of my early creations - enjoy : )